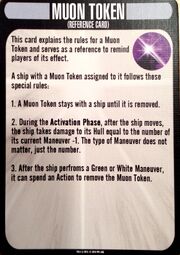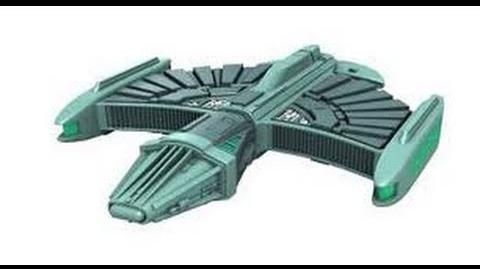 A muon is a short-lived subatomic particle classified as a lepton. If a muon feedback beam was initiated while a full intensity power transfer was being conducted, a buildup of muons would develop in the warp core. If that ship was to then go to warp speed, the warp engines would explode.
A ship with a Muon Token assigned to it follows these special rules:
1. A Muon Token stays with a ship until it is removed.
2. During the Activation Phase, after the ship moves, the ship takes damage to its Hull equal to the number of its current Maneuver -1. The type of Maneuver does not matter, just the number.
3. After the ship performs a Green or White Maneuver, it can spend an action to remove the Muon Token.
Ad blocker interference detected!
Wikia is a free-to-use site that makes money from advertising. We have a modified experience for viewers using ad blockers

Wikia is not accessible if you've made further modifications. Remove the custom ad blocker rule(s) and the page will load as expected.